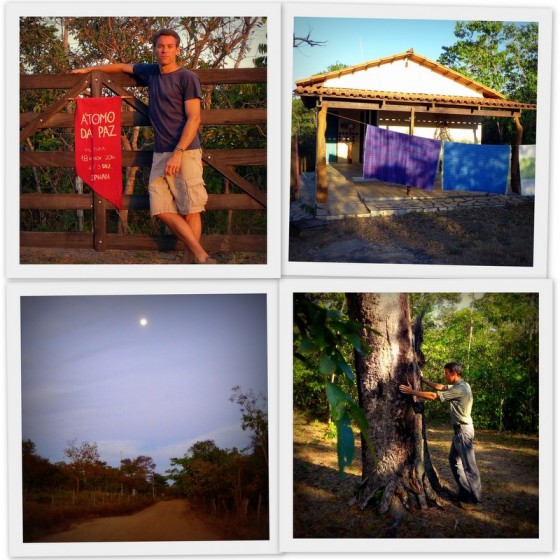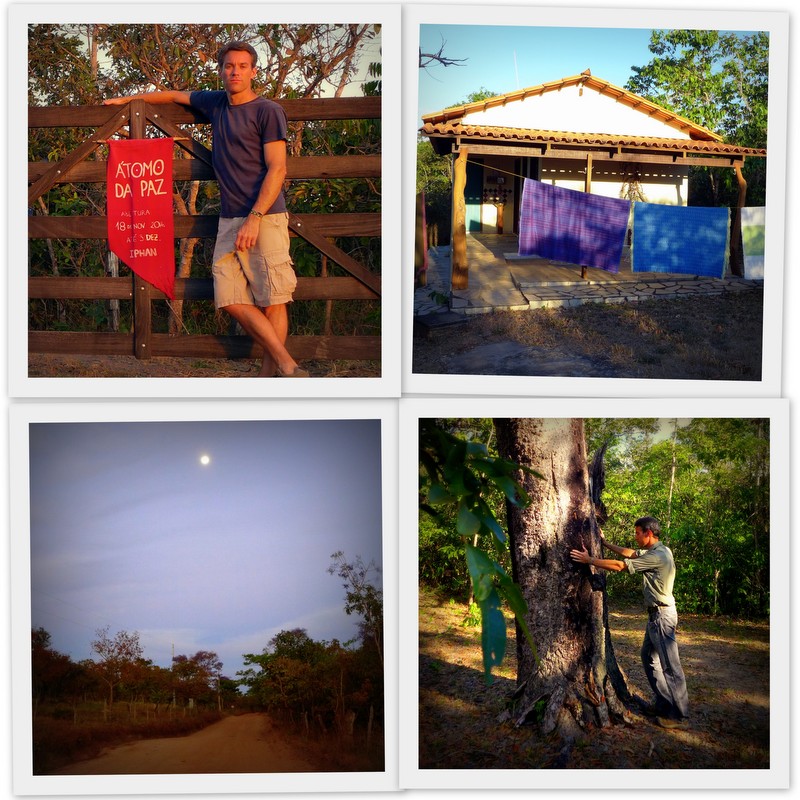 …continued from Part One
Friday, July 19
This morning Julia invited me to accompany the Chileans to a nearby cachoiera (waterfall). They were unable to get a taxi for the trip out so I was the chauffeur since Julia knows and trusts my driving abilities. It was a pretty spot with refreshing waters and an impressive cacsade. I chatted with the Chileans while enjoying the sunshine, I even was able to manage a short meditation beside a smaller waterfall which cooled me with its light spray.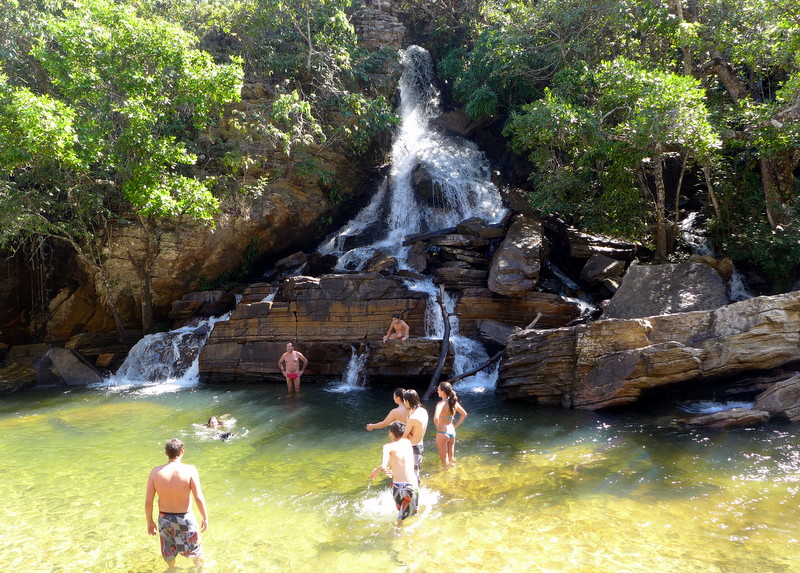 As for WWOOF work, today I repaired another splitting table so more glue and tiny nails. I continued clearing out irrigation canals and helped Julia by dropping off the Chileans in town and running some errands for her so she could concentrate on school work.
I did some laundry today, great to use a nice deep sink. As I churned the dirty laundry in the basin I spotted a nearby serene praying mantis (or rather a phasmatodea). Critters are everywhere: ants, geckos, frogs, spiders, moths, flies, mosquitoes, butterflies, bees and a host of other small insects. I've become an expert at shooing them from my room since there's almost always a new friend to greet me when entering. At first it was a bother but no longer – there's little here that will harm and they are just trying to get through each day like the rest of us.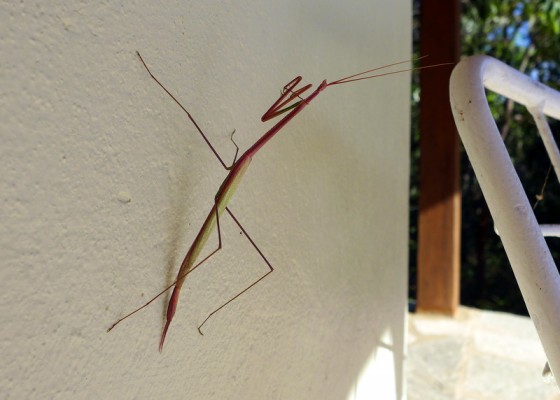 I'm starting to get that restless feeling – it'll be time to move on in a few days. I was planning to spend a couple of weeks on a WWOOF farm but frankly there's little farm work. I've almost completed Julia's to-do list and she seems somewhat harried by all the guests (10 Chileans + me!) and her end-of-semester pressures at the university. So I'll talk to her tomorrow and let her know I plan to leave after the weekend, I doubt this will be an issue.
I fell asleep early tonight to the sweet songs of the curiango, a nocturnal bird that is common in these parts.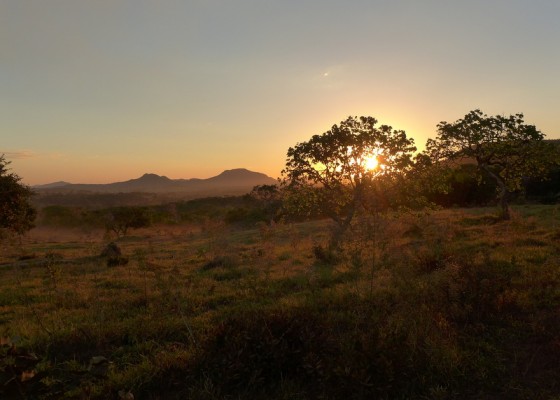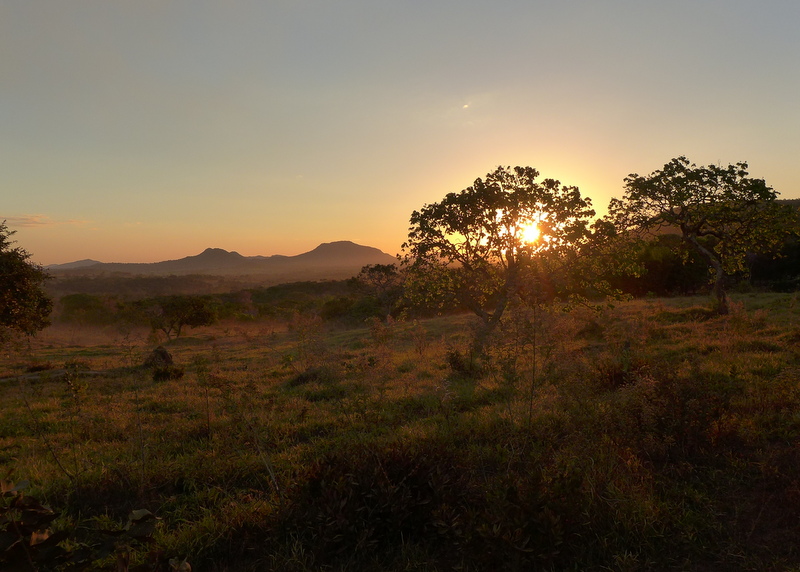 Saturday, July 20
No rest for the weary in WWOOFing! Even though it's the weekend it's still a work day. Today I spent hours hoeing a bone-dry garden and adding household compost to the soil. The result: a crunchy and dehydrated bed ready for planting that is sure to nourish some succulent veggies when the rains return.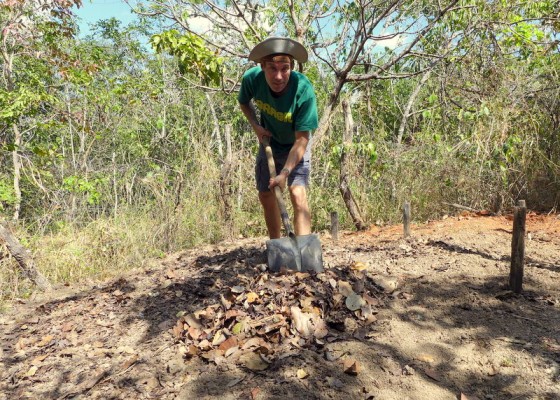 Continue reading 'WWOOFing It in Pirenópolis, Brazil – Part II' »