There was so much we loved during our weeks in Ecuador but here are the standout "Number Ones" from each of us:
Paul's #1 Thrill: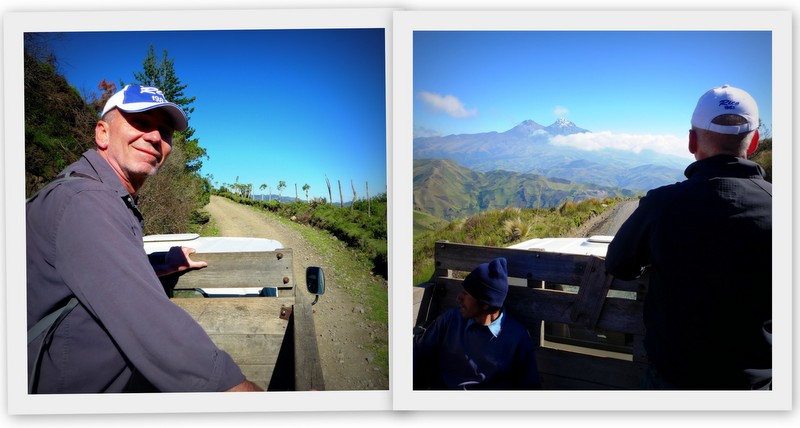 Riding the "milk truck" on a journey that seemed to climb its way to the apex of a very remote and stunning area of the Andes. We enjoyed the open air with the camaraderie of the locals who, like us, were taking the only ride out of town that day. The only thing missing was a thermos of nice hot coffee because we did have the luxury of an endless supply of fresh creamer right at our fingertips.
Peter's #1 Natural Wonder: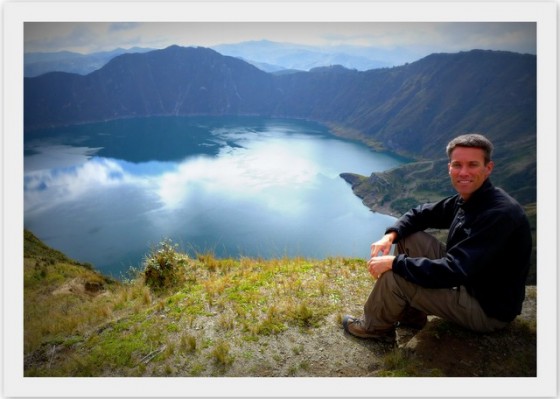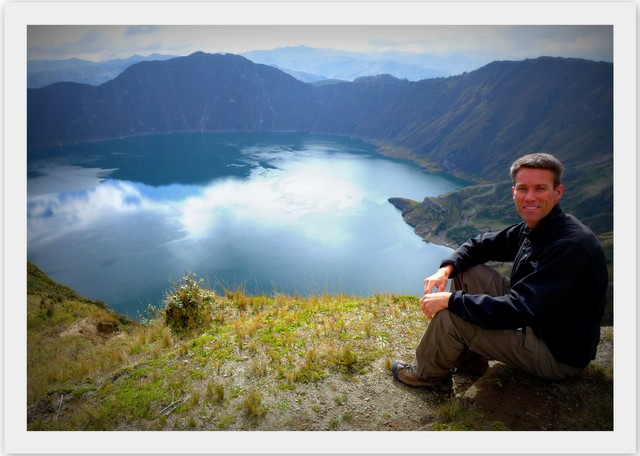 The captivating Quilotoa Crater Lake was a supremely blissful start of our 3-day trek through the remote Andean highlands. Every step of our walk was beautiful but the splendor of Volcán Quilotoa's turquoise water was the most dazzling of all.
Paul's #1 People: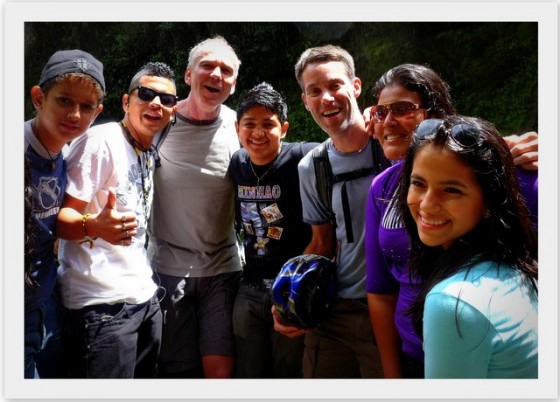 The group of young Ecuadorian hikers we met at the waterfall near Baños. If they are an example of the young and upcoming generation in Ecuador I have great hope for that country. I was thoroughly impressed with their enthusiasm, curiosity and manners not to mention they were just plain fun.
Peter's #1 Animal: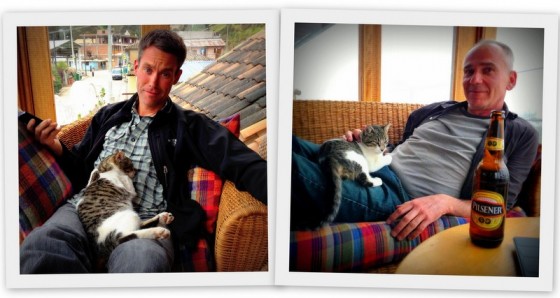 We encountered countless friendly critters in Ecuador, but none endeared our hearts like Felipe in at our hostal in Chugchilán. This lovely little cat spent every moment with us: purring on our laps, rambunctiously playing with peacock feathers, knocking over beer bottles, sneaking in the dining room to sniff our food, and generally being an entertaining nuisance. Oddly the owner said Felipe was in "mourning" over the recent death of his sister, but to us Felipe was always in the highest of spirits – he certainly lifted ours.
Continue reading 'Peter and Paul's Numero Unos of Ecuador' »