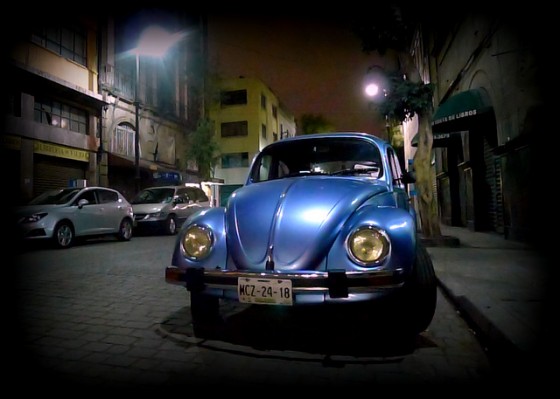 I have been fortunate to pass through Mexico City many times over the past decade.  It is an exhilarating city: lively, approachable and full of vitality.  Its wonders abound:
the awe-inspiring pyramids at Teotihuacán with foundations greater in size than those at Giza in Egypt
the world-class Anthropological Museum with a stunning displays of Mexican culture through the ages
the expansive zócalo flanked by the teetering cathedral, the foundation of the Aztec templo mayor, and the National Palace with Diego Rivera's masterpiece mural of Mexico's history
the irresistible Plaza Garibaldi with hundreds of mariachi bands serenading the locals
quaint Coyacán featuring Trotsky's home (replete with fortified walls still with bullet holes) and Diego and Frida's "blue house" studio
dining in the centro histórico at establishments such as Café Tacuba with superb Mexican food and atmosphere
strolling with the locals on a Sunday in Chapultapec Park, eating ice cream and enjoying the sights, sounds, and smells of a day of leisure
the illustrious Casa Museo Dolores Olmedo with exceptional modern art and extensive grounds roving with peacocks and the curious Xoloitzcuintle dogs, a pre-Hispanic canine
the many markets, especially La Merced covering 16 square blocks with its own subway stop at its center
The list goes on and on. During each visit I saw and experienced new things, but this time I was eager to do something different in the city.  Find the "alternative" Mexico City, or at least something new to me.  So in the 2.5 days I spent in Mexico City before returning to the United States I found the following "new" things that were well worth checking out.
Museo de Arte Popular
Our artist friend Ingalora in San Miguel de Allende recommended this relatively new museum, just a couple blocks south of the Alameda Central, near Palacio de Bellas Artes.  The Museo de Arte Popular (aka the "MAP") opened its doors about 4 years ago and showcases the popular arts and crafts alive throughout modern Mexico.  It does and admirable of showing innovative and noteworthy examples of the crafts seen in the tourist shops today, including ceramics, textiles, dolls, animal sculptures, miniature figurines, feather headdresses, woven rugs and baskets, even fiesta costumes.
The intricate ceramic árboles de vida, or trees of life, were spectacular, some as round as an adult is tall.
I especially enjoyed the paper-mache esqueletos (skeletons) in everyday settings, such as children in a classroom, a traveling circus, judge and jury in a courthouse, even a town gathered in the local bullring.
There were two special exhibits, one featuring fantastical kites in all sorts of shapes, styles and likenesses in the center courtyard.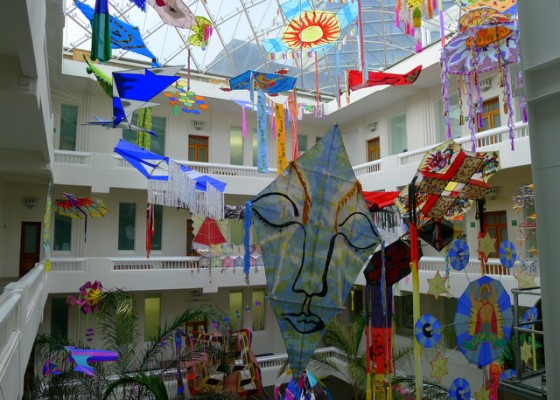 The other was entitled "Arte/sano÷Artistas 2.0" stretched the traditional definition of popular art beyond its limit, taking functional craft objects and rendering them in new media or manifestations to create something new and different.  61 artists from Mexico, Europe and the United States were invited to participate in the exhibit, with largely favorable results.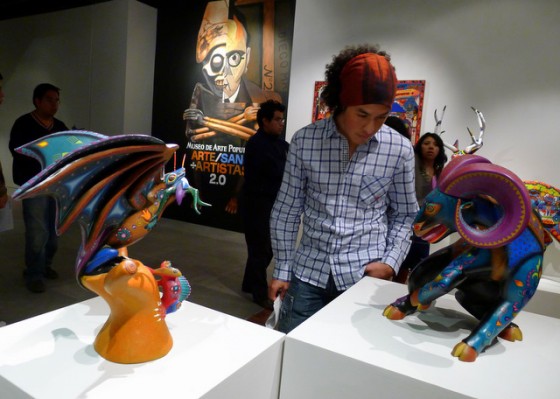 The MAP is highly recommended, especially after a visit to the Anthropological Museum. Comparing Mexican folk art from the past with the present is marvelously rewarding.
Virgen del Metro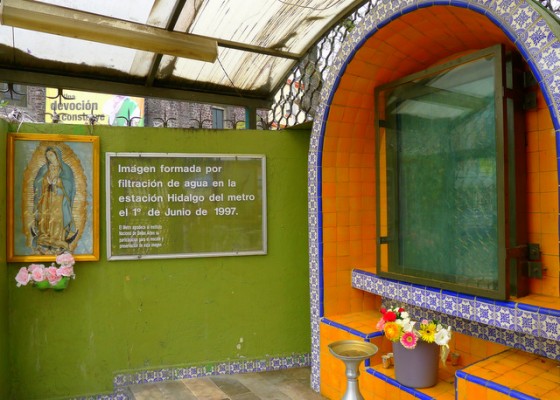 Less rewarding was the popular phenomenon at the entrance to the Hidalgo subway station.  In 1997, seeping water and the resulting mold created the likeness of the Virgen de Guadalupe, which was encased in glass.  At least to my untrained eye in miracles, this display bears no semblance of the blue-robed Patron Saint of Mexico.  Certainly alternative but hardly a miracle.
Mercado de Sonora
I usually can't pass up an opportunity to saunter through La Merced Market, the limitless supply of goods and market ambiance always fascinates me.  This time I sought out the adjacent Mercado de Sonora which specializes in herbal remedies, shaman supplies and perhaps a touch of the occult.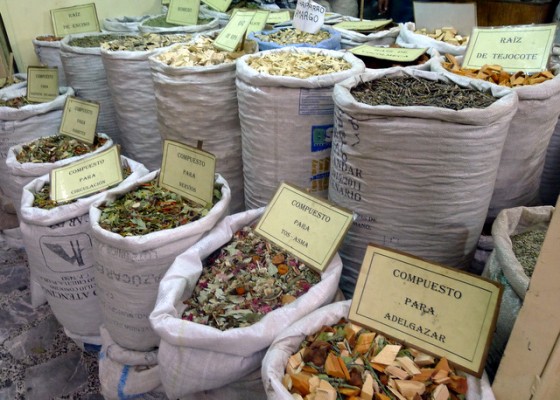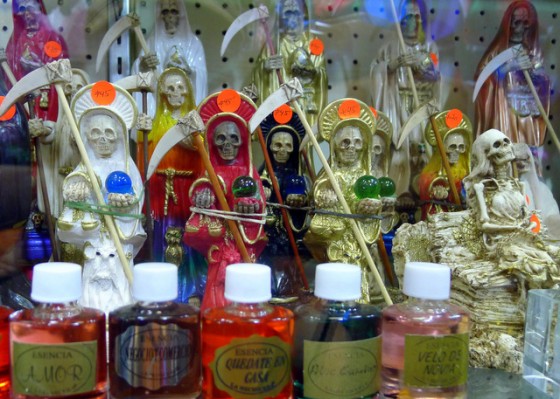 A bewitching experience and guaranteed to cure your every ailment, but be forewarned: the vendors come on strong.
Free Bikes
The progressive head of government in the Federal District, Marcelo Ebrard, has made an indelible mark on the social fabric of Mexico City in the past few years with strong policies advancing the environment, women and minorities.  He pushed for (and legalized) gay marriage in the Federal District.  Mayor Ebrard also greatly expanded access to bike lanes and converting several rail lines to bicycle and pedestrian paths.  Furthermore, there are a dozen or more kiosks scattered around the downtown neighborhoods where anyone can leave their ID card and get a free bicycle for two hours to enjoy bicycle friendly capital.  Now that's the kind of mayor I want in my town!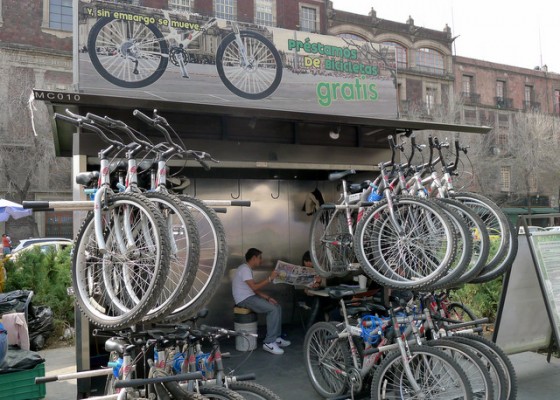 He also inaugurated the eco-bici bicycle rental program, popular in other progressive cities.  For a reasonable monthly fee, you have unlimited access to bikes at various drop off points throughout the downtown.  You simply scan your card, grab a bike, and drop it off at your destination.  Genius!  And I saw lots of locals taking advantage of this program, with commuters in suits, shoppers loaded with market goods, even families tooling about town.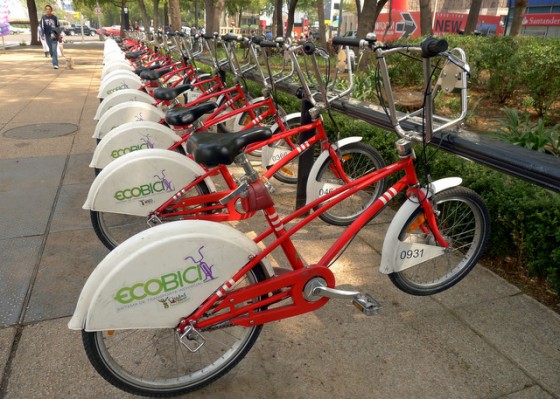 And if that isn't enough, on Sundays many of the main boulevards including the central Paseo de la Reforma, are closed to motor vehicles. Bikes, unicycles, skateboards, roller blades and sneakers rule the roads.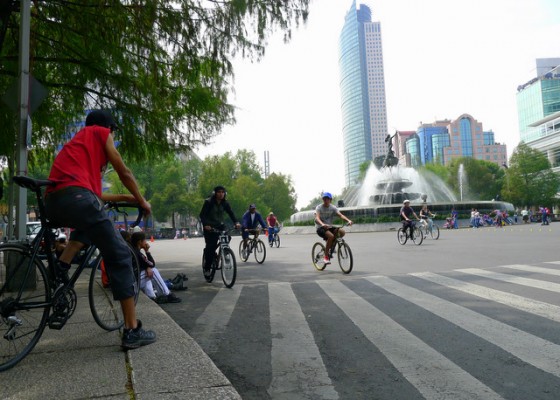 Mariscos Estilo Veracruz, Local 28
Passing through Plaza Garibaldi, desperately seeking food after a long day sightseeing, I passed eatery after eatery of meat, meat and more meat.  Then I spied "Veracruz-Style Seafood, Location 28"which was full of locals happily eating away.
I grabbed a seat and in ten minutes I had a piping hot feast of crab, shrimp, whitefish, mussels, octopus, and clams in a delectable herb-based stew.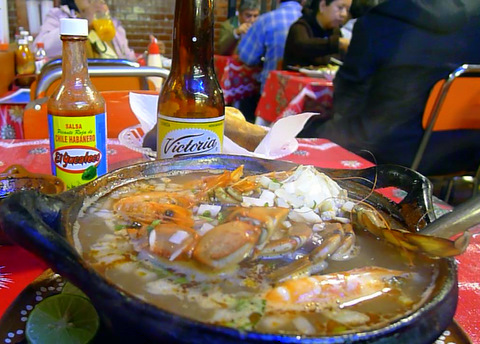 Just goes to prove that old rule-of-thumb: if the place is packed, it's got to be good… so go for it!
Lucha Libre, Arena Coliseo
Mexico has lucha libre fever, so a visit to the arena near my hotel was par for the course.  You could (marginally) call this a sport but "high popular theater" is more apt, Mexico's unique brand of professional wrestling proved to not only keep my interest for two hours, but actually had me on the edge of my seat vocally rooting for La Máscara (The Mask), Máximo (Maximus) and El Valiente (The Valiant One) for the spectacularly acrobatic finale.  Probably not for everyone, but for those game – grab a beer, some popcorn and holler away!