I just happened to notice an interesting leaflet on a telephone pole…
Soon after my arrival in La Paz I chanced upon a notice posted on a telephone pole on tourist-central Calle Sagárnaga advertising a weekend hands-on course in eco-friendly construction techniques.  The course was offered by Arquitectos Sin Fronteras (Architects Without Borders) in Navarra, Spain.  They are sponsoring a 6-month program in rural Achocalla (about an hour outside of La Paz) to build sustainable superadobe homes for villagers.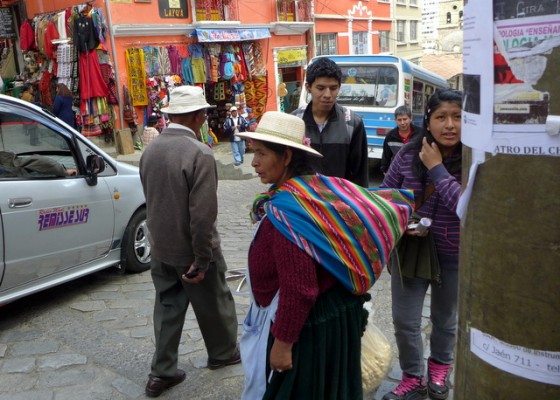 I contacted the project leader, Yoanna from Spain, who warmly welcomed me and gave me all the details.  So early Saturday morning, I hopped on a trufi to Zona Sur where I met the other course members in Plaza Humboldt.
There were 13 of us for the first day, mostly Spaniards and a few Bolivians.  Many of the Spaniards were travelers passing through who heard about the project through friends, but a good number of them either live here — doing research, working for the Spanish foreign office, or studying or teaching.
With an unemployment rate of nearly 50% in Spain for the under-30 crowd, all of the younger Spaniards I met were happy to be living or traveling in South America for the time being.  Infinitely better than being at home right now where the economic situation is dire.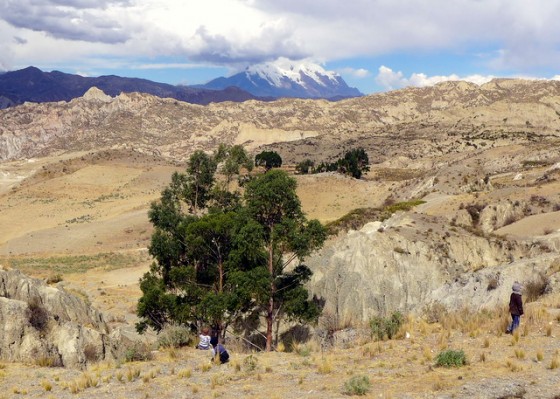 We car-pooled to the construction site in Alto Cañuma near Achocalla in the hills outside of La Paz, stunningly situated with beautiful views of the Andean Cordillera Real mountains and the white-capped Mount Illumani off in the distance.  I was exhilarated to spend the weekend in such an awesome setting.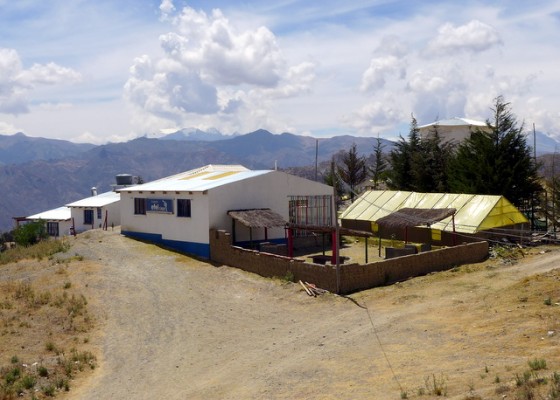 Continue reading "Toilet Toil: Building a Bathroom on the Outskirts of La Paz"