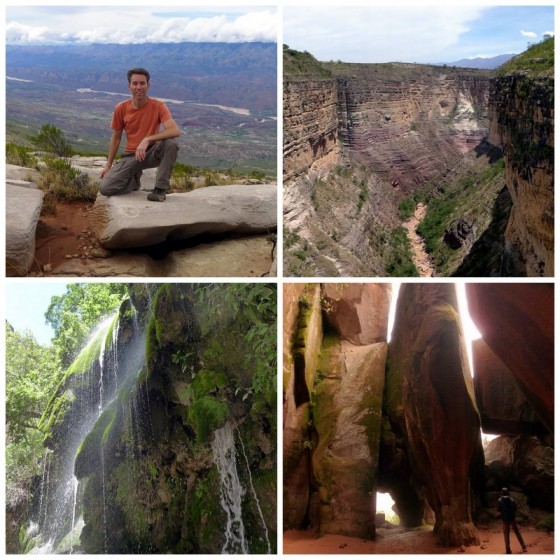 Toro Toro Town
I was in great need of a long weekend in Toro Toro which awaited me at the end of a curvaceous and bumpy six-hour ride from Cochabamba. The town, with its laid-back vibe, is the base for an adjacent national park that promised me a rewarding getaway with spectacular sights. It was my first escape from large Bolivian cities in two months and I was ready for a mini-holiday from my consuming Kiva duties.
There's not much to Toro Toro town and that's what makes it such a delight. It's a traditional quechua-speaking village that hasn't changed much from its Republican days except for a mild increase in tourism once 60-million-year-old dinosaur footprints were found in the area. And given that it sits in a place of striking natural beauty, it's a small wonder people started coming here.
There are a handful of basic hostales spread about town that serve meals since there aren't any restaurants. I was incredibly happy to stay with the warmest and welcoming hostess Lily at Hostal Las Hermanas, a lush paradise of blooming roses, bougainvillea, lime and pomegranate trees, hanging coyate squash (which is cooked and sweetened for tasty desserts), a host of potted flowers and a menagerie of kittens and parrots roaming the grounds.
Continue reading "Toro Toro's Land of the Lost: Walking In the Footsteps of Dinosaurs"