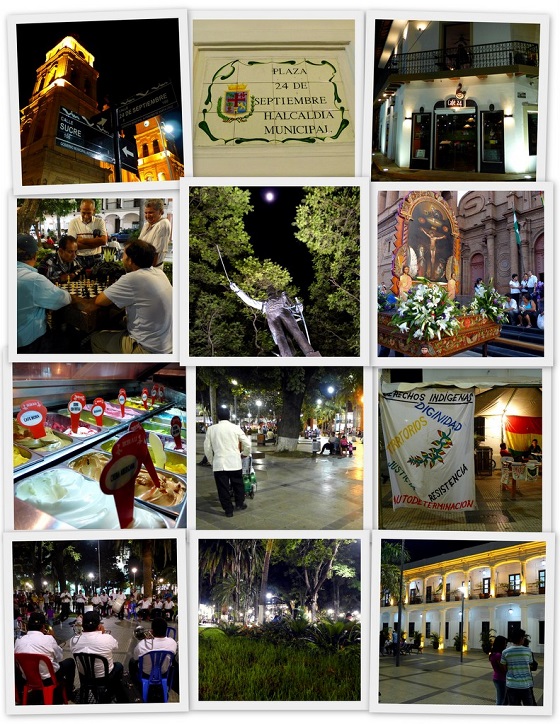 The plaza principal in Latin America is an amalgam of the social, cultural, religious and political life of latinos. Here is where you find it all: protests and politics, seasoned romance and youthful exuberance, food and festivals, lush foliage and (occasionally) flowing fountains, majestic churches, music and laughter, promenading locals encircling comedians, Bible thumpers and magicians. The plaza reflects the people.
I wander the main Plaza 24 de Septiembre in sultry Santa Cruz de la Sierra in eastern Bolivia, so-named to honor the auspicious day in 1810 when the city joined the Buenos Aires junta rising against Spanish colonial rule.
On this night surrounded by the crowds and energy of the plaza, I find myself alone but not lonely. Paul left this morning after three marvelously companionable weeks crossing the country. This is the picture I see around me, a whirling world of sights and sounds and smells.
Continue reading "Plaza 24 de Septiembre: The Heart and Soul of Santa Cruz"