There's not a lot to report from the Pacific Coast of Ecuador – we spent an uneventful week relaxing with our feet plunked in the sand, swinging in a hammock under palm trees, drinking cold beers and eating fresh catch seafood with piles of rice and fried plantains.
After months of being at altitude high in the dry Andes of Bolivia and Peru, I was craving water. Specifically the ocean. My home for the past decade has been coastal Maine and the sea has become a constant in my life. I was drained from my service as a Kiva Fellow crisscrossing Bolivia and Paul was ready for a break from the airlines.
It was time for some beach R&R.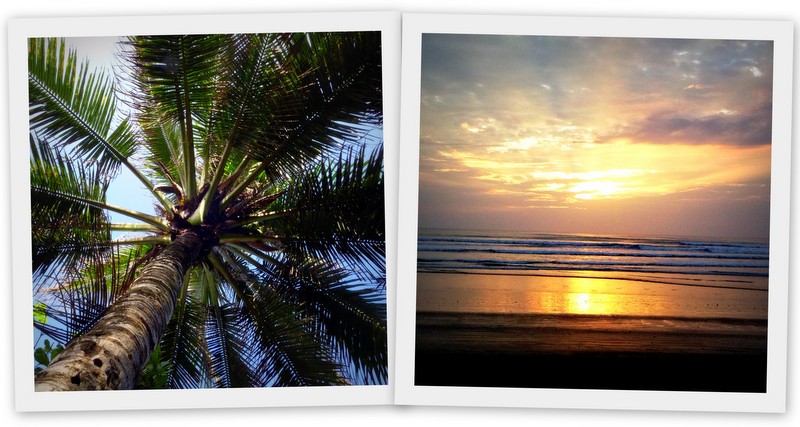 Canoa was recommended to us by several travelers – it's small enough to duck the surf-and-party scene yet large enough to offer good backpacker accommodation and an assortment of mom-and-pop restaurants. And with surfable waves and undeveloped beaches that stretch for miles, Canoa was our pick and we quickly settled into our comfy beachfront bungalow at the Hostal Baloo.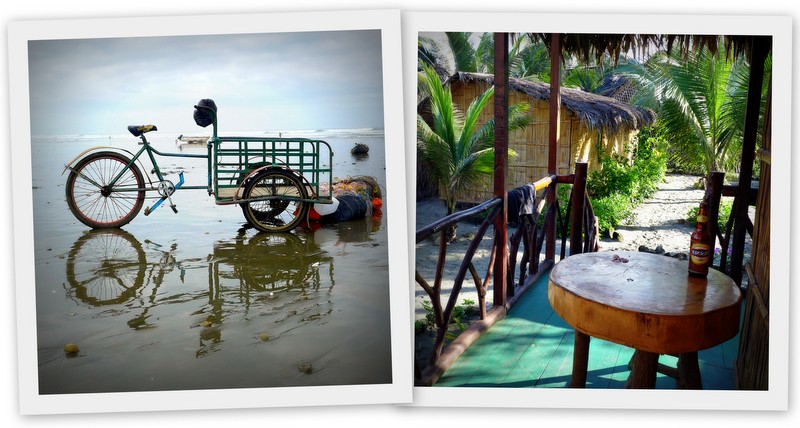 Our days pretty much went like this:
Wake up to the sound of birds and crashing waves.
Go for breakfast: fresh fruit & yogurt, scrambled eggs and coffee.
Walk along the beach.
Sit in the hammock. Read. Talk.
Grab some lunch: sautéed corvina (sea bass) in coconut sauce or grilled shrimp served up with dirty rice, a simple salad, patacones (fried green plantains) with lime halves and home-made ají (hot sauce) for seasoning. Wash all that down with a tall fruit smoothie.
Sit in the hammock. Read. Talk.
Walk or run along the beach.
Drink a large bottle of cold beer.
Walk along the beach.
Grab a sandwich or a pizza for dinner.
Drink more beer on the bungalow porch. Read. Talk.
Go to sleep.
Multiply that by seven = Our week in Canoa
We didn't plan much at all and that was the beauty. We did one trip to an ATM in the nearest town to replenish funds and one afternoon I tried my hand at surfing which was not pretty. We spent a few hours enthusiastically discussing some business ideas that we are planning to develop in coming months.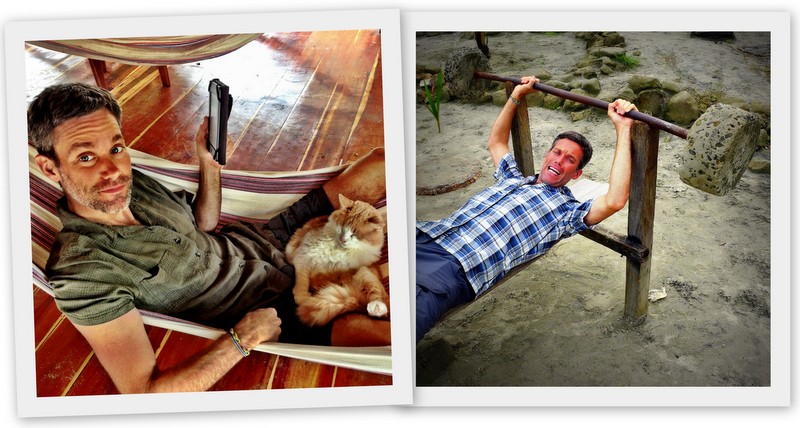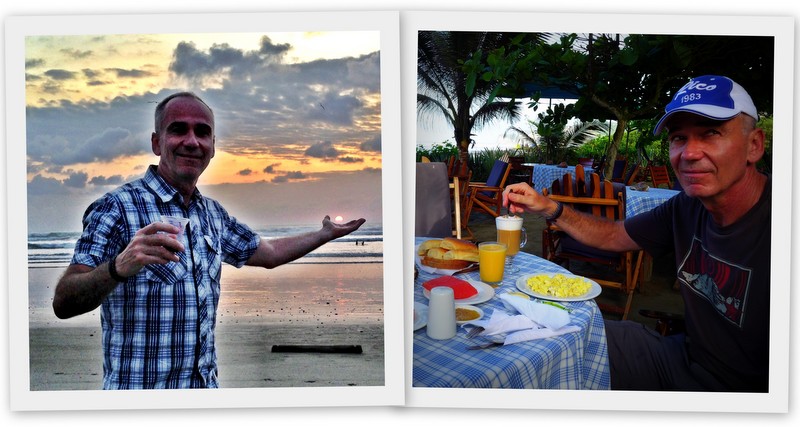 We met some wonderful fellow travelers during our stay: Paul and Ginny, two nomadic Americans from Montana who provided endless laughs overs beers and breakfasts. We shared tall carafes of coffee most mornings with Canadian Dan, a kayak fanatic who is seeking white water throughout Chile and Ecuador with his boat in tow, a feat that rivals Round Ireland With a Fridge. And we enjoyed meals with Pauline, another Canadian seeking a more permanent retirement spot and who we met earlier in Vilcabamba.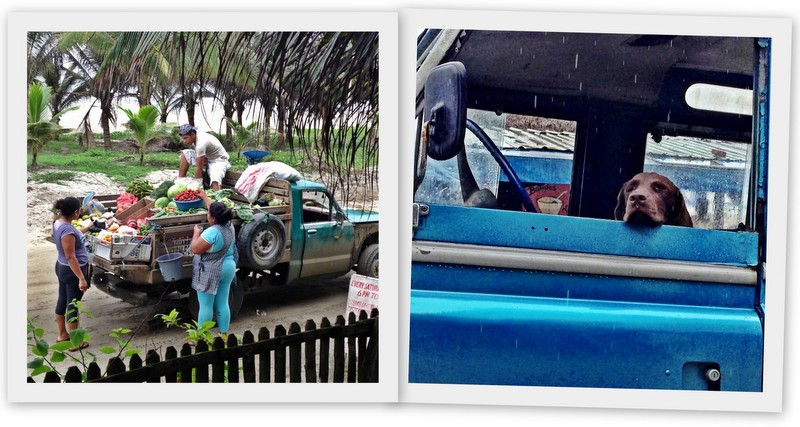 So that's about it. Seven days summed up in a few paragraphs. And that was the whole point. I'm learning that long-term travel requires "down times" and I had never previously spent an entire week on a beach holiday with no plans.
So in that sense it was a great success: I soaked in salty water and got some exercise, restored my energy after weeks of being on the road, read tomes on my Kindle, enjoyed beautiful sunsets, and most importantly spent undivided time with Paul after two months apart.