After three weeks in the magnetic city of Salvador I was getting mighty used to its comforts, neighborliness, and vibrant Afro-Brazilian culture – not to mention two rollicking weeks of non-stop festivals. I was falling for its charms and feared I might never leave.
Yet as alluring as Salvador is, underneath the party dress it's a dense and exhausting city. I was ready to move on to somewhere more relaxed.
The beach was calling me…
So the inner rambler got me packing and off I went to Morro de São Paulo via ferry, bus, riverboat and finally wheelbarrow (i.e. "taxis" on the car-less island). On the boat over I met two robust Uruguayans, Marisa and Rosita. We hit it off instantly.
The gals lassoed me into staying with them on the Segunda Praia (aka the Party Beach) where we could split the costs for a triple room which would be about the same price as bunks in the hostel. Sounded good to me – my intuition gave me the green light so I bunked with two crazy chicas for the next four days.
Local tout Luis latched onto us as soon as we stepped off the boat. He was at first our taxi driver (i.e. hauling our backpacks in the wheelbarrow), then our hotel booking agent, and later our "Julie McCoy," planning our activities and events. He received a kickback from the operators (i.e. no cash directly out of our pockets) and he was goodhearted in nature and genuinely friendly towards us.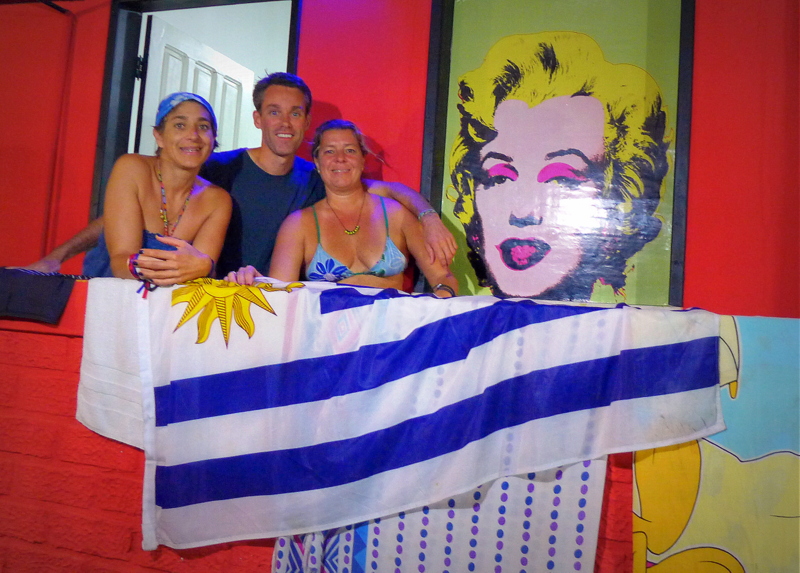 We stayed at the personable Marilyn Café (as in Monroe) where we rented a second-floor triple (with a spacious terrace) right on the beach with great views of surfers, volleyball players and passing pedestrians. The owner, Alessandro, a transplant from Milan who landed in Morro de São Paulo, fell in love with a Brazilian beauty and started a business and family. The pousada was small and family run and the perfect place to kick back for a few days.
Quaint and colonial Morro de São Paulo, perched at the northern end of Ilha de Tinharé, can be magical: the beaches are pleasing, the atmosphere is laid back, and the nightlife is chill with candlelit dinners and easy-breezy music. People are receptive, fresh-catch seafood and ice cold beers are always at hand, and the rhythms of surf and samba flow through the air.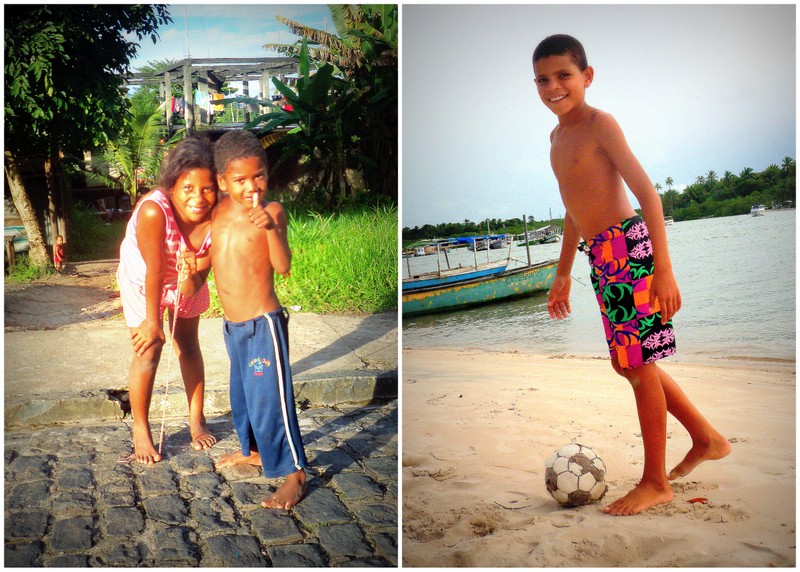 Morro de São Paulo is touristy. Very. A fortress outpost established in the early 1600's, it protected Portugal's American Empire for three centuries. But Morro de São Paulo has been less successful in withstanding the tourist invasion in recent decades. This onslaught has turned practically every square inch into a pousada guesthouse, café bar, pizzeria or flip-flop shop peddling the ubiquitous Havaianas brand – Brazil's de facto national footwear.
Salvadorans, Brazilians, Argentines and Uruguayans flock here in droves – especially on weekends – but the island does a respectable job of absorbing the masses. With the right attitude, Morro de São Paulo is pure pleasure.
Here are some of the qualities I enjoyed most during my five days on the island:
Continue reading "Lindo Maravilhoso! Merrymaking in Morro de São Paulo"