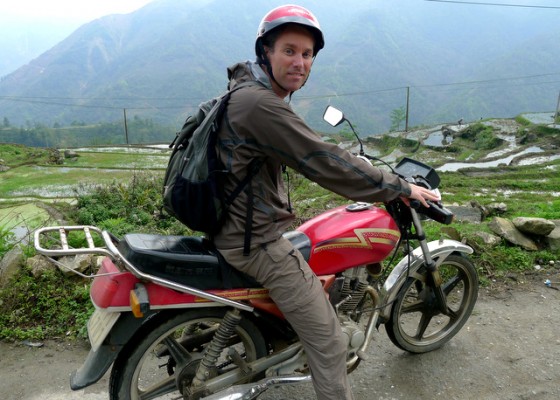 One of my goals in Vietnam is to learn how to ride a motorcycle.  Since rentals are so simple and cheap (no paperwork or license required, just hand over $8 for the day), I figured this is as good a spot to learn.  Most motorcycles are small (110-150 cc) and maneuverable and I had been riding a manual scooter for a few weeks so was familiar with the gears.  But best of all, I had Paul as a seasoned rider to help me along.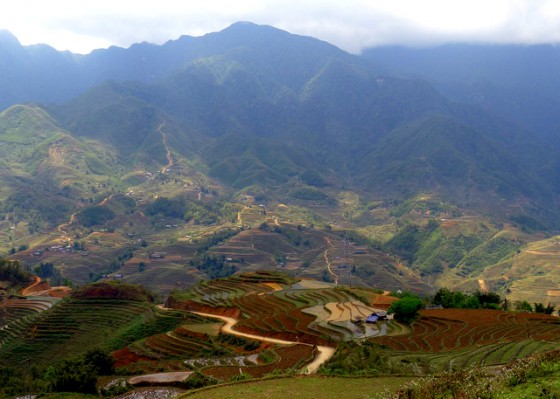 So our first day in beautiful Sapa in the northern highlands of Vietnam on the Chinese border, I was off and running (after a few stalled attempts!) with my Honda 125 cruising down Highway 152 to the valley from the hilltop town of Sapa.
The landscape was stunning since Sapa is perched high in the mountains just beneath Mount Fansipan (Phan Xi Păng), the highest point not only in Vietnam but of Indochina as well.  The valley is sprinkled with terraced rice paddies and hill-tribe villages of the colorfully attired H'Mong, Dzao and Tay peoples.
Continue reading "Easy Rider in the Northern Highlands of Vietnam"