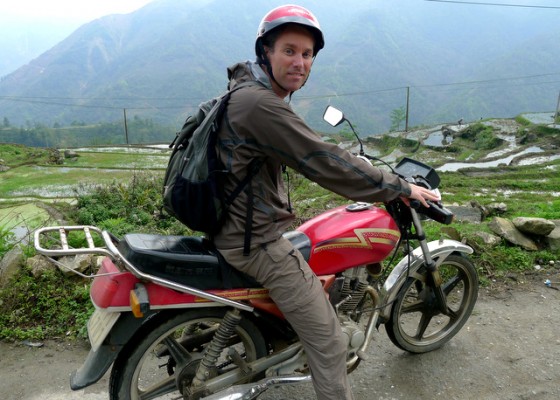 One of my goals in Vietnam is to learn how to ride a motorcycle.  Since rentals are so simple and cheap (no paperwork or license required, just hand over $8 for the day), I figured this is as good a spot to learn.  Most motorcycles are small (110-150 cc) and maneuverable and I had been riding a manual scooter for a few weeks so was familiar with the gears.  But best of all, I had Paul as a seasoned rider to help me along.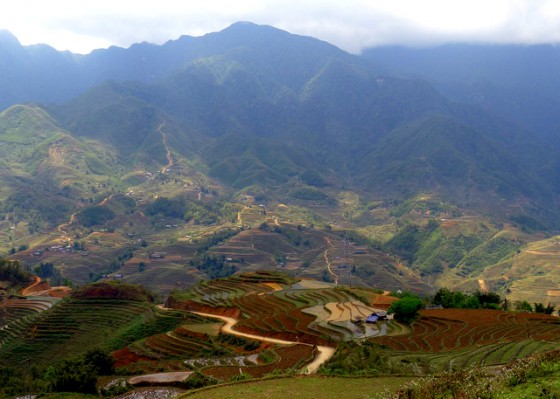 So our first day in beautiful Sapa in the northern highlands of Vietnam on the Chinese border, I was off and running (after a few stalled attempts!) with my Honda 125 cruising down Highway 152 to the valley from the hilltop town of Sapa.
The landscape was stunning since Sapa is perched high in the mountains just beneath Mount Fansipan (Phan Xi Păng), the highest point not only in Vietnam but of Indochina as well.  The valley is sprinkled with terraced rice paddies and hill-tribe villages of the colorfully attired H'Mong, Dzao and Tay peoples.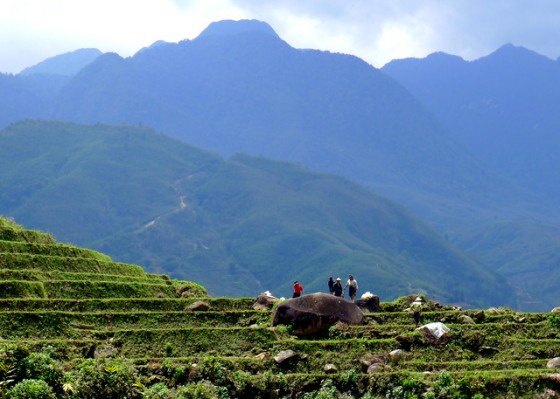 But I kept my eyes glued to the (crumbling) pavement and my mind concentrating on the constant road hazards, such as the narrow and winding roads rising above the clouds and lacking guardrails: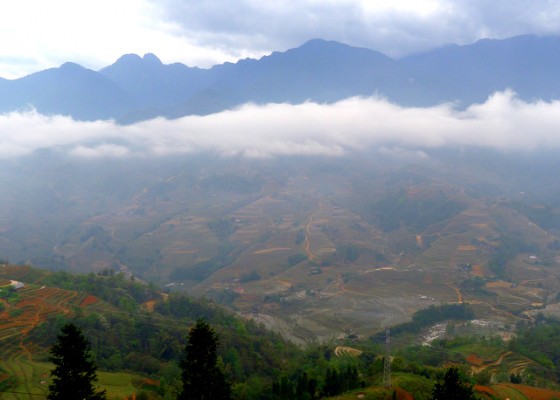 And at regular intervals the roads were awash in mountain streams since they lack proper drainage: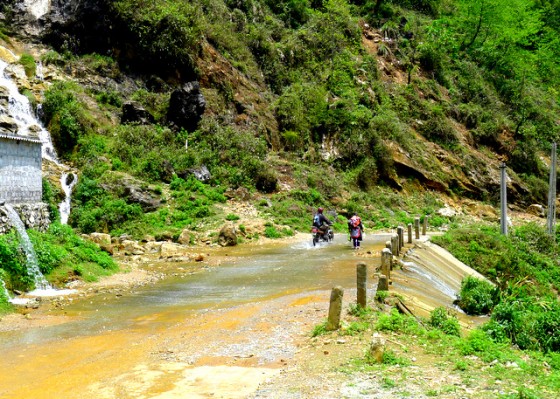 And they are full of pedestrians! Foot traffic abounds on the mountain road from Sapa to the valley villages: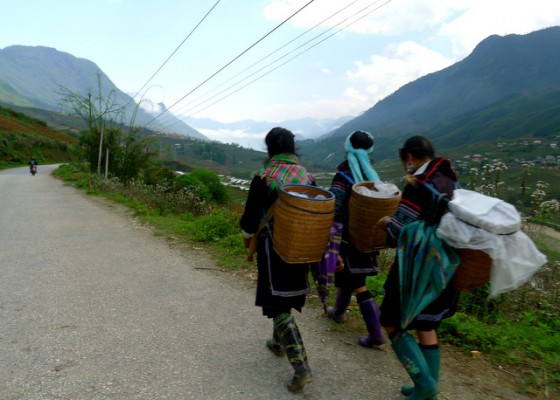 Animals, too, can be a road hazard, for example water buffalo: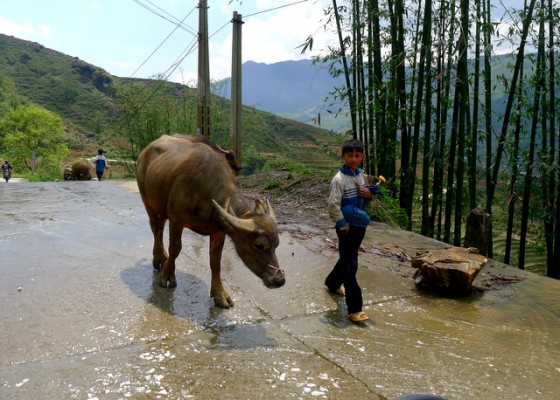 And dogs.  Note this one is awake — most seem to be sleeping just inches from passing tires:
Even packs of Vietnamese pot-bellied pigs root and roam the open road: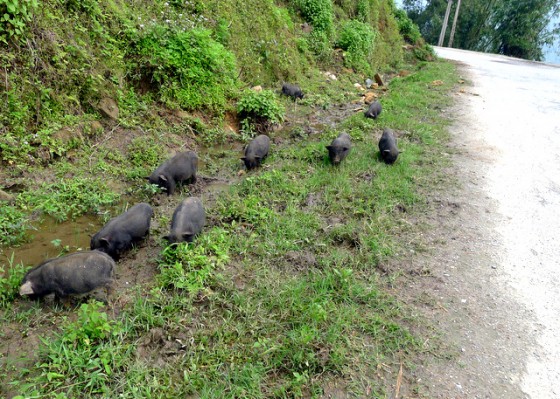 A final hazard is a broken fuel gauge.  Paul was running on empty, fortunately coasting to this well-placed "gas station" cart in one of the villages — we learned to rely on the "shake and listen" method: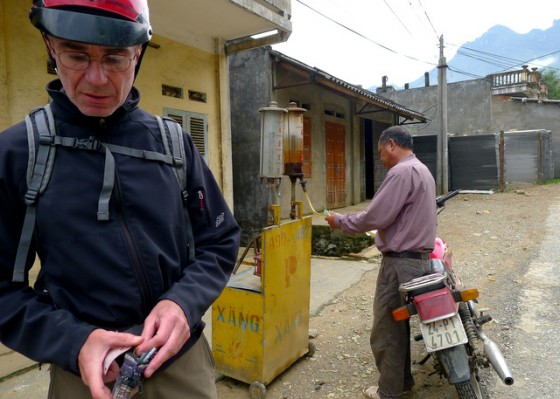 I was extremely careful given the adverse conditions on this particular secondary road in Vietnam, I figure if I can ride here I can ride anywhere.  At the end of the day I was thrilled to be back safely having enjoyed the magnificent surroundings of Sapa.
Here's a quick video Paul took just to prove that I was actually at the helm!